ISO Quality Assurance

In a commitment to reaching the highest standards in the services we provide, Jim Wilmer & Sons have achieved Quality Assurance ISO Certification for the following:

Health & Safety Management:- BS ISO 45001: 2018
Environmental Management:- BS EN ISO 14001: 2015

We are audited annually for this certification.

Forestry Contracting Assossiation

The Forestry Contracting Association (FCA Membership Ltd) is the leading trade association within UK forestry and wood related industries.

The Association focuses on those businesses and individuals who are involved or interested in the contracting sector.

The FCA are a not-for-profit pressure group driven by members and offer a wide range of business benefits that help members to be successful and profitable.

The Forestry Contracting Accociation also provide a platform for individuals and specialist contractors to air their views, gain knowledge from other sectors of the industry, and be given the opportunity to provide a united front as part of a professional organisation.


Our Confor Membership provides our company with up to date with relevant industry information and provides us with helplines for legal in chemical information. Confor also provides our industry with Political & Technical representation to work closely politicians to help support our industry requirements.


Forest Industry Safety Accord

FISA Believes that all fatalities and injuries are preventable and supports development of a new safety culture where the health, safety and the welfare of all working in the forest Industry is a fundamental priority. Through strong and committed leadership, FISA work collaboratively to significantly improve the health and safety performance of our industry.

FISA are committed to achieving this through:


The creation of a dedicated Safety Group to provide the necessary strategic direction and impetus to raise health, safety and welfare standards throughout the industry
Providing clear and proactive leadership to change attitude and behaviour at every level in the industry
Involving everybody working in the industry to ensure individual and collective responsibility for health and safety and avoid unacceptable risks and challenge unsafe practice
Developing a mechanism for the Industry to share safety statistics, data and information
Maintaining and improving through training the competency of those working in the industry at every level
Recognising that improvements in the industry's health and safety performance requires sustained commitment, action, being equitable and fair to all those involved
Providing the industry with Toolbox Talk Safety Bulletins to raise Safety Awerness



Citation Ltd looks after our company's Health & Safety, Employment Law and Environmental Law and keeps updated with legislation. They provide us with a 24 helpline with advice and guidance. Risk Assessment & Method Statements templates are downloaded from their Atlas Web Portal which is also used as a tool for update training logs and refresher course diaries.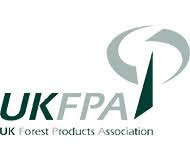 We are also members of the UKFPA and have access to unlimited help and advice with all aspects of the forestry industry. The United Kingdom Forest Products Association represents the technical and commercial interests of contractors across the UK.